Oberammergau Passion Play 2020
The World-famous Oberammergau Passion Play, traditionally held every 10 years, is due to be performed again throughout the summer of 2020.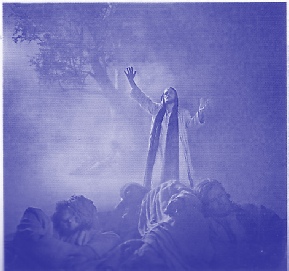 The history dates to 1633 when Bavaria was swept by a plague epidemic. In Oberammergau alone more than 80 lives were lost. The elders vowed that if the village was purged of plague they would perform the 'Play of the Suffering, Death and Resurrection of Our Lord Jesus Christ' every 10 years. The epidemic came to a standstill and in 1634 the villagers fulfilled this solemn promise for the first time. Ever since they have loyally kept their vow.
2020 will see the 42nd Passion Play season. The play follows the story of Christ's Passion, beginning with His entry into Jerusalem and ending with His Resurrection and Transfiguration.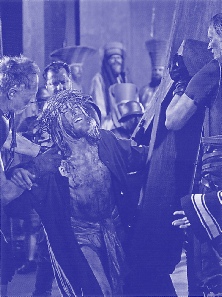 If you are interested in an Oberammergau based holiday in 2020 then please register your interest with Dave McClelland
(tel: 01625 877797, email dave.mcclelland@ntlworld.com)
In 2010, 37 people from the Poynton churches (including a few friends from outside Poynton) enjoyed an 8-day holiday which comprised return flights from Manchester to Munich, coach travel to see the Passion Play including 2 nights staying in the village of Unterammergau and 5 nights Dinner, Bed and Breakfast at a lakeside hotel on Lake Garda.
For 2020 a similar itinerary is anticipated, with the choice of 'second centre' destination to be decided in the coming months (e.g. Italian lakes, Austrian Tyrol, Black Forest, Rhine Gorge, …) as well as the total duration of the holiday (likely to be between 8 and 12 days).