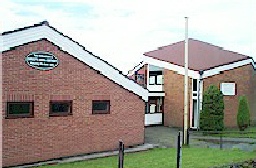 St Martin's
Poynton Parish Church


Services
Sunday 10:00 am
1st and 3rd Sunday of the month: Holy Communion
2nd and 4th Sunday of the month: Morning Prayer
A warm welcome to everyone.
Hall user groups at St Martin's

St Martin's Church
St Martin's Church is an Anglican church in Higher Poynton on Shrigley Road North. We are a smaller congregation and enjoy the much more relaxed and informal atmosphere this creates. Our Sunday services seek to enhance this feel.
We occasionally have a variety of 'special' services, at 4:00 pm on Sunday afternoons. They take place during the main Christian festivals throughout the year. They are always well attended by people from the community.
We have some regular midweek events that take place at the church. On the first Saturday of the month we run 'Who Let the Dads Out,' a fantastic dads (and granddads) & toddlers group – complete with bacon butties. Many families make the most of this service.
On the third Thursday of the month we also have a lunch for the retired people of Higher Poynton. Again, numbers are great at this. Both of these groups continue to grow and you would be most welcome to them if they apply to you.
We are also very pleased that our church hall is used a lot by a variety of community groups, and for different events.
St Martin's is one of the venues of Poynton Parish Church, and so contact details are Parish Church Office. Please do call there for any enquiries.