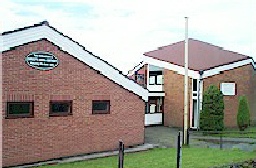 St Martin's
Poynton Parish Church


Coronavirus provisions
Sunday services and midweek gatherings suspended.
Click on this box to find out how we will be doing church differently.

ST MARTIN'S CHURCH HIGHER POYNTON

History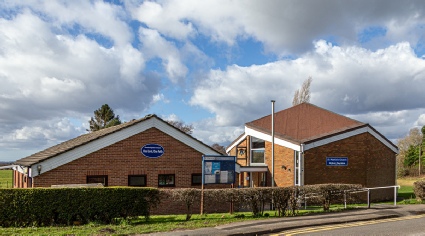 St Martin's church was originally just a hut, put up on the current site after the First World War. There was no morning service then, just one in the evening. People from Higher Poynton walked down to St George's on a Sunday morning, and back again – very few people had cars in those days.

The new church was built, and then dedicated in 1965, so then there was a morning service, with the children's Sunday School in the hut, which had now become the church hall. There were a lot of young families locally at that time, and people also came from the Middlewood area, so there were quite a few children. An organ was acquired from another church, arriving in pieces, which was put together, installed and then played by the late Brian Ramsbottom. For many years there was an annual Rose Queen and Rose Princess celebration, held on the adjoining field, of which there are many photos in the church photo album.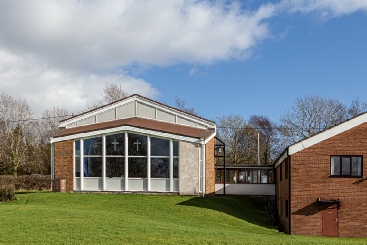 A group of people from Manchester regularly came out by train to Higher Poynton, hiring the Hall for their picnic lunch, and the children could play on the field alongside. When the railway (which has now become the Middlewood Way) closed in 1970, they continued to come for a while by coach.

The old hut was demolished and a new hall built in 1989, and it is now used by a number of organisations throughout the week. Brownies, dancers, keep fit enthusiasts, artists, and the Poynton Gilbert and Sullivan Society, all enjoy their activities there. Other churches also borrow the church and hall for 'away days', making the most of the peaceful surroundings and comfortable facilities.

Current Information

We are a smaller congregation, which allows us flexibility, and our services are more informal, attracting people from various parts of Poynton and the surrounding area. The church is of a modern design, with stunning views over the Cheshire Plain from the large windows. We welcome visitors from canal boats and the caravan site on Elm Beds Road during the summer months. We have our own car park, which has recently been resurfaced.

Services are held every Sunday at 10am. Holy Communion 1st, 3rd and 5th Sundays. Morning Prayer 2nd and 4th. Children's groups and activities are now held at the main parish church, St George's, in Poynton village, where there is a dedicated team of children's and youth leaders.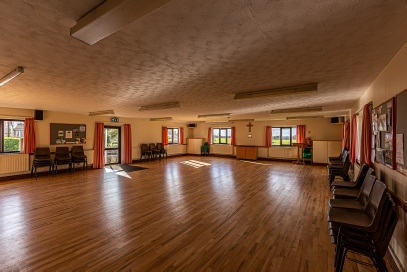 After our services, we always enjoy coffee/tea, homemade cakes and good conversation in the Hall. We are well known for our friendliness and good fellowship, and the cakes are the best in Poynton!

On the third Thursday every month we have a meal in the Hall for the retired members of our congregation, and retired residents of Higher Poynton. For more information, and to book a place, please contact the Parish Office.

On Bonfire Night, the parish bonfire and fireworks are held on the adjoining field, and on Christmas Eve, we have Carols & Cake, an informal service in the Hall, for the local community and their visitors.

We always welcome visitors and new people to join us, so please do come along and try us out. You will be glad that you did!
Hall user groups at St Martin's