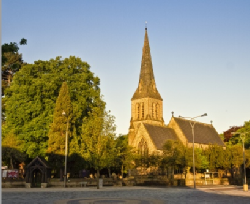 The Lord's Prayers
During Autumn 2014 we will be following a sermon/homegroup series on prayers taught and prayed by Jesus. Six of these will be based around the "Pilgrim" course on the Lord's prayer. The booklet for use in the homegroup studies is available from the church office (01625 879277). More details about this course may be found on the website.
Each Pilgrim session is accompanied by optional audio and video materials.
For each Pilgrim session we provide links to a video to introduce the session and an audio versions of the session's Reflections.