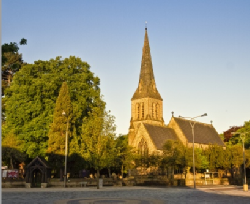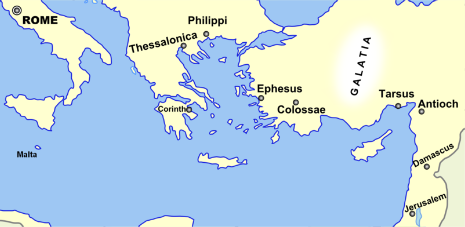 Paul's Letter to the Galatians
5 Reasons to study Galatians
At Poynton Parish Church,we study the Bible because it is the Word of God. It is still a good idea to ask why we study a particular book like Galatians. As ever there are 5 good reasons:
ONE For the British amongst us, there is a particular affinity with this letter. The area of modern day Turkey called Galatia in the first Century was called after the Gauls (Celts) who settled there previously. The Galatians were like cousins of the Scots,Welsh, Irish and Cornishwho claimed Celticdescent. So it is no surprise that the letter addresses things that British people need to hear.
TWO It is only six short chapters, making it a book which can be read easily at one sitting. After nine weeks of sermons and home groups we should be able to have a very good understanding of its message and themes.
THREE Galatians includes several famous portions of scripture, including:
The fruit of the Spirit is love, joy, peace, patience, kindness, generosity, faithfulness, gentleness, and self-control.

There is no longer Jew or Greek, there is no longer slave or free, there is no longer male and female; for all of you are one in Christ Jesus.

For freedom Christ has set us free.

You reap whatever you sow.
FOUR The particular issue addressed most fully in the letter is the mistaken idea that we can earn our salvation, to which Paul says, 'We know that a person is justified not by the works of the law but through faith in Jesus Christ.' It is a common British mistake to think we are made right with Godby the good things we do. Pelagius the fourth century Christian came from Britain and was declared a
heretic for pushing these sorts of teachings in Rome.

FIVE The main theme of Galatians is at the centre of Victor Hugo's novel 'Les Miserables', which has a significant influence in our own culture through the popular long running stage musical and 2013 .
cinema blockbuster. This theme has great resonance with people today and we pray that God's Holy Spirit will move many more people
as we study Galatians.